Jump to recipe
It is the time of the year for asparagus! This is a vegetable that I didn't enjoy until recently, but then I started to grill them with a flattop grill, (or "plancha" in Spanish) and now I can't get enough. This cooking appliance allows you to cook the ingredients over a very high temperature, evenly, quickly and without oil. That way the asparagus are slightly crunchy and have a very pleasant taste. They can be combined with pasta, salad, a cream sauce etc. I love the grilled asparagus salad with feta because it is  fresh and fills you at the same time. Combined with a French dressing such as the honey and mustard vinaigrette, it is a perfect summer recipe.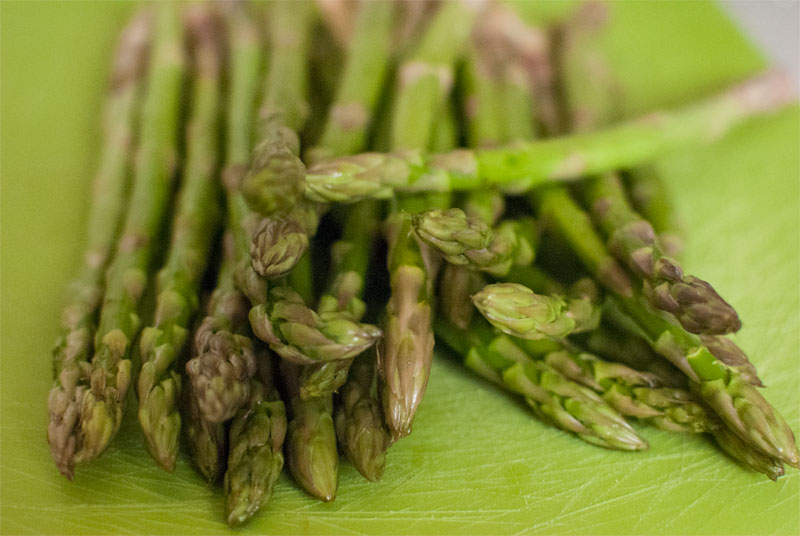 I like it because:

Tricks:

If you do not have a

flattop grill at home

, you can use a regular skillet over very high temperature, or grill the asparagus in the oven.

Cook the hard-boiled eggs by placing them in cold water over medium heat, and count 7 minutes when the water starts to boil. R

emove the shells immediately at the end.
Grilled asparagus salad with feta

Grilled asparagus salad with feta

Ingredients
1 egg per person
14 oz (400g) green asparagus
3,5 oz (100g) bacon
2,5 tbsp (20g) pine nuts
3 oz (80g) feta
Instructions
Place the eggs in a medium size saucepan filled with cold water, and cook over medium heat, counting 7 minutes when the water starts to boil. Remove the shells immediately after cooking and put aside the eggs.
In the meantime, clean the asparagus and remove the hard part at the bottom of the each of them. Cut them roughly in 3, or if you prefer you can also cut them into smaller pieces of 1 cm each.
Grilled the asparagus and the bacon together over the flattop grill, stirring occasionally until the asparagus are tender and the bacon crispy, around 10 minutes . No additional oil is needed.
Toast the pine nuts in a small skillet.
Cut the feta cheese and the eggs into small pieces.
Mix all the ingredients that you have prepared in a salad bowl ; prepare the honey and mustard vinaigrette and serve it separately, so you can keep the salad leftovers in the fridge for later.
© 2023 ©valenbarcelona
Bon appétit!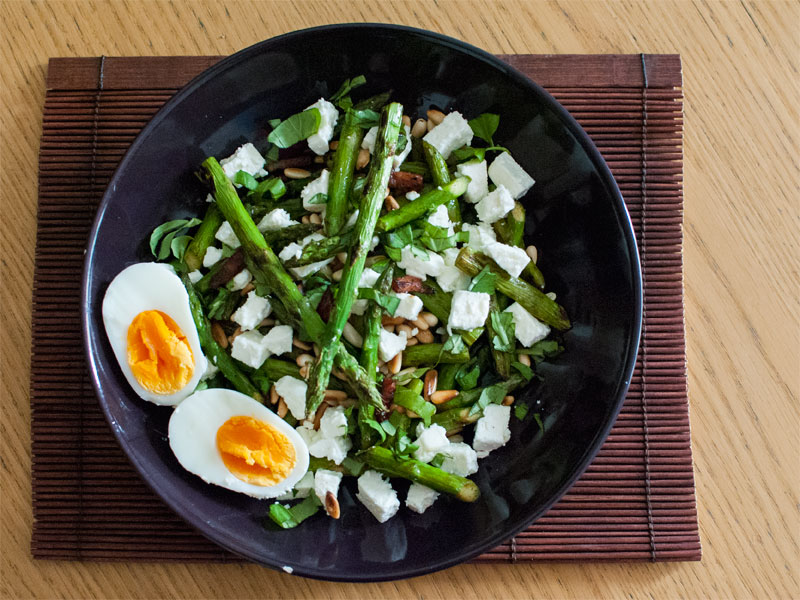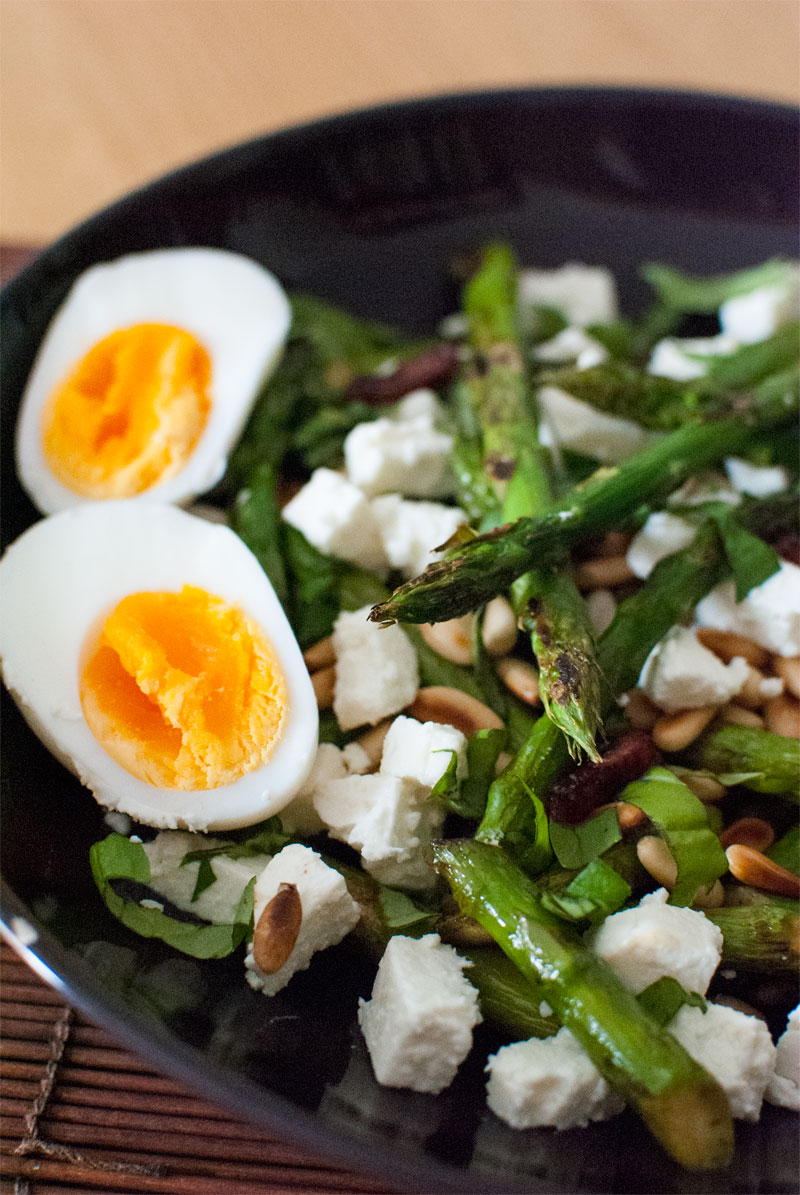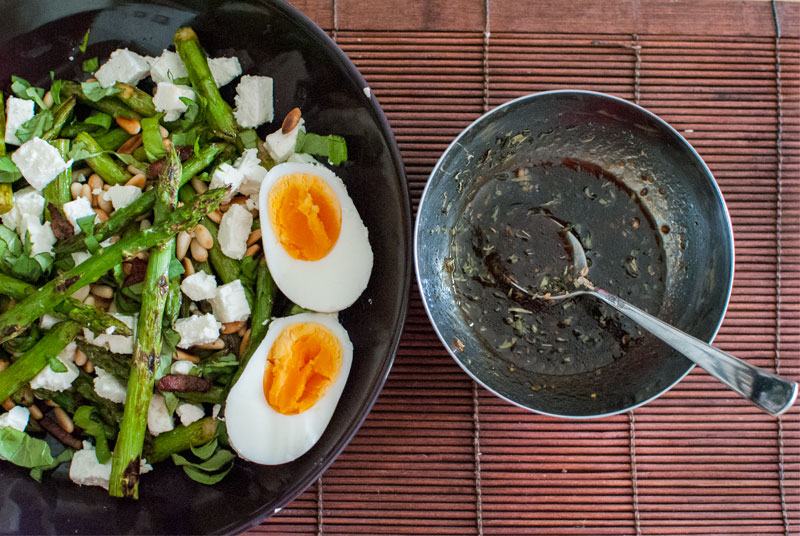 Enregistrer