This Spanish vegetable stew is a Spanish recipe that looks a little bit like a  French ratatouille, a sautéed vegetable dish typical from the Mediterranean area, South of France. In this recipe you need to use Ñora pepper, a kind of dry pepper that is found easily in Spain. It´s used widely in Valencia and Murcia, where I saw it used to give more taste to the rice. Be careful not to replace it with the chorecito pepper, another type of dry pepper that looks very similar but tastes completely different.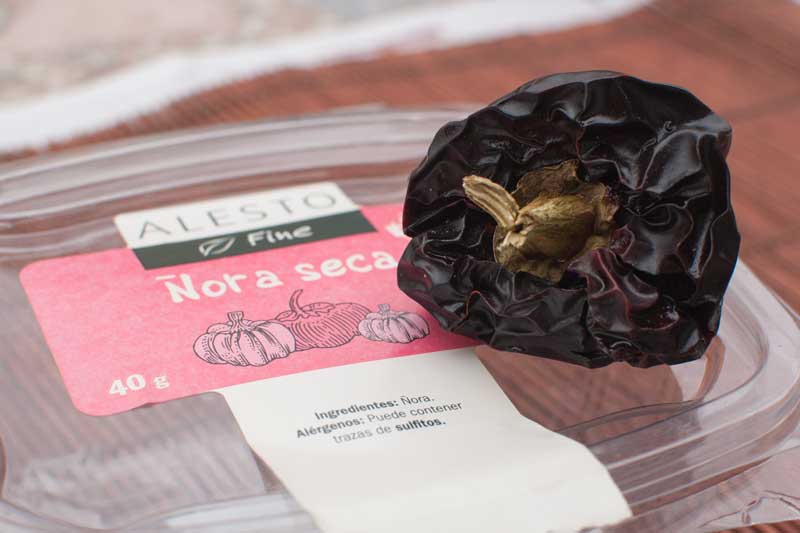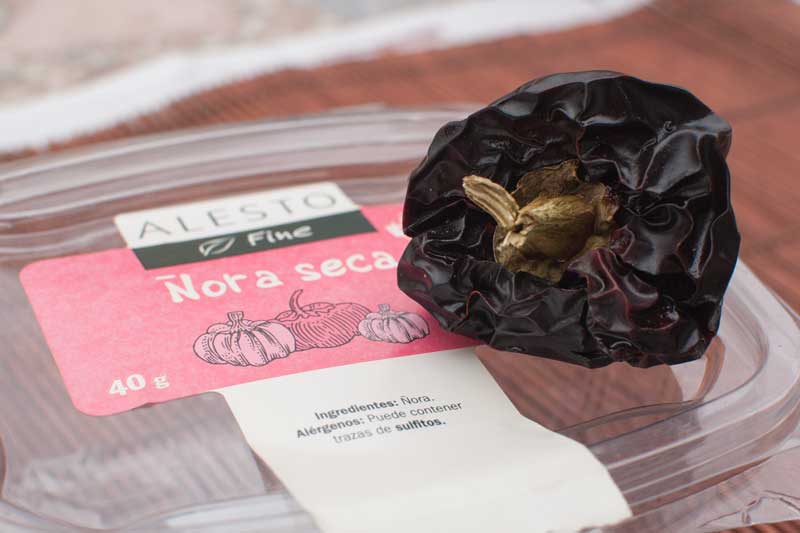 I like a lot cooking vegetables in stew because it is a simple and tasty to make, and very healthy. Another recipe that I often prepare is the winter vegetable and pistou.
I like it because:
This stew is ideal to serve with grilled red meat.
It can also be served with one fried egg per person.
Tricks:
Cook the vegetables separately preserves their own flavour. If you have time, it is worthwhile doing it.

Once the potatoes are peeled and cut, clean in a large container filled with water to remove the starch and to prevent them sticking during cooking.
---
INGREDIENTS FOR 2 PEOPLE:



Olive oil, a generous quantity for the vegetables, but I like to use far less than the traditional recipe.
4 potatoes
1 small onion
3 garlic cloves
1 small red pepper and 1 small green pepper
1 courgette
4 tomatoes (you can peel them but it is not mandatory)
1/2 a cube of broth
1 teaspoon of Cumin
1 teaspoon of paprika
2 dry ñora pepper
1 or 2 eggs per person
---
Spanish vegetable stew recipe :
Cut the  ñora peppers in small pieces, put them in a food processor with a bit of hot water (300 ml),

the cube of broth

and the garlic. Let them rest a bit in the water in order to re-hydratate them.
Optional : add a bit of parsley
Cut the potatoe in small pieces,  clean them with water, dry them with a tea towel and glaze them slowly in a pan with a bit of olive oil.
In the meantime cut  the courgette, red and green peppers and the onion in small pieces.
Once the potatoes are glazed, add

them in the pot

and let them cook 8 minutes.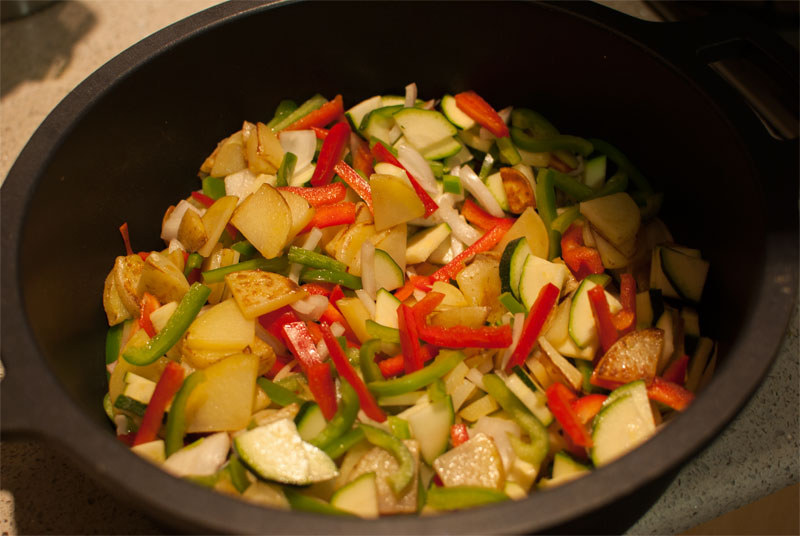 In the meantime chop the contents of the little pot with the  ñora peppers. The pepper needs to absorb the water, and still the mixture needs to be a bit liquid.
Add this mixture in the pan, plus the tomatoes, cumin and paprika, and let it simmer 15 minutes.
At the end, fry the eggs on a hot fire (so that the white is crusty and yolk is runny), and serve them on the top on the vegetables.
The eggs are not really necessary, you can skip that part if you prefer.
Bon appétit!