Although winter is now over, I want to share one of my favourite winter recipes… How to make a good soup? This sautéed leek soup is quite traditional, with potatoes and carrots. I give it a special twist by sauteing the leeks for a few minutes in salted butter before adding the other vegetables. It gives the soup a slightly and warm butter flavour.
You can find other nice soup recipes on the blog, have a look!
I like it because:
this vegetable soup is very fast and easy to make, and everyone loves it
You can add other vegetables such as broccoli or fennel (photo) in order not to always repeat the same soup, or fried bacon to make the soup a complete meal.
It can be served as a starter or as a light meal.
Tricks:
Heat the water in a kettle before pouring into the pot so that the soup will cook faster.
Add a tablespoon of heavy cream at the end of the cooking to make the soup creamier.
Swap 1 or the 2 potatoes for sweet potatoes, it will give a nice and sweet taste to your soup
---
INGREDIENTS FOR 1 LITRE OF SOUP
3 or 4 medium leeks
2 tbsp (10g) salted butter
4 carrots
2 potatoes
Optional: 1 fennel or half a broccoli
1 vegetables or spices broth cube
Seasoning: salt, pepper, cilantro and any other seasoning that you usually add.
1 liter of water
Optional: 100g bacon and/or 1 tablespoon heavy cream
---
Recipe of the Sautéed leek soup

Heat the water in a kettle, while cleaning and cutting

the leeks

into small pieces on one side and the rest of the vegetables on the other side.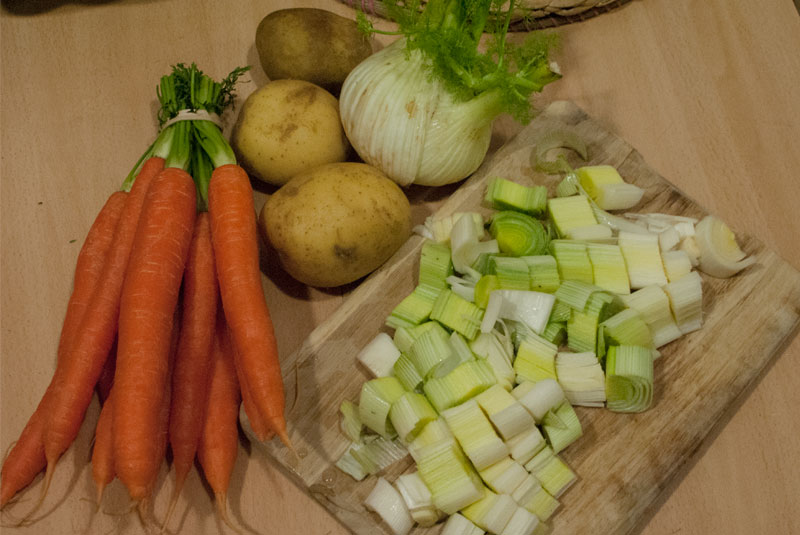 Melt

the salted butter

in a large pot and sauté the leeks just for a couple of minutes, don't let them turn soft!
Add the remaining vegetables,

the broth cube

,

seasoning

and cover with hot water the pot's content.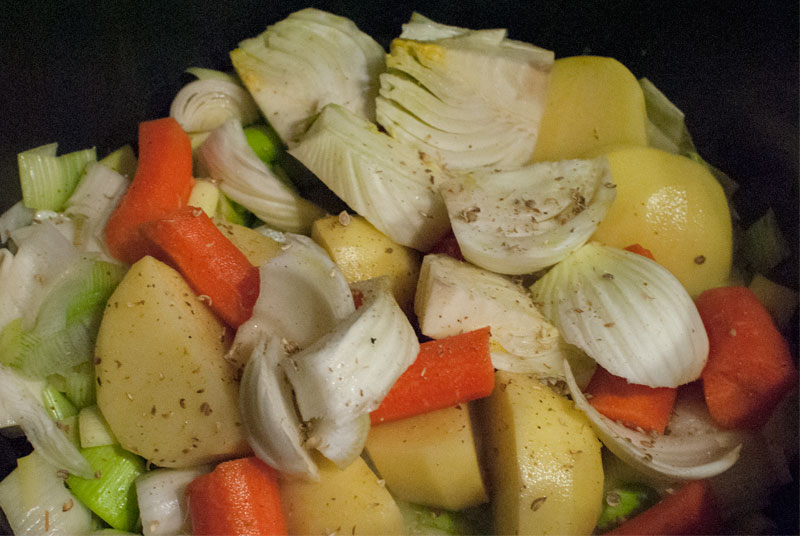 Cover the pot and turn up the heat until the water boils. Then lower the heat slightly and let it cook until the vegetables are done, about 20 minutes.
If you want to add bacon, fry it in a pan aside in the meantime.
At the end of the cooking, mix the soup with a mixer and seasons a bit more if needed. Add bacon and heavy cream at this moment if you want and serve very hot.
Bon appétit!