It feels like Summer is coming back again this week, so it is time to  prepare my easy chicken and red pepper pasta recipe. The nice thing about this dish is that all the ingredients, red pepper, chicken and cream, slowly cook together in a pan for about 20 minutes so the red pepper spread over them has a subtle flavour and pink colour. You can prepare the pasta in the meantime and have dinner ready in 30 minutes.
The idea of the recipe comes from a French community website, Marmiton.org, which I like a lot because many of the recipes featured are totally made up by the members, and you would never find them in a cookbook.
I like it because:

The combination of red pepper with cream isn't common, but it works very well.

Although my preference is for the pasta, you can also make this recipe with rice.

Tricks:

Cut the red peppers into very small pieces so that they mix well with the chicken and the cream.

You can add a little drop of white wine in the pan to deglaze the chicken before adding the remaining ingredients, to add more flavour to the sauce.


Turn the recipe into a light meal, by serving the chicken and the sauce on its own, just by adding a couple of extra red peppers to the sauce.
---
INGREDIENTS FOR 4 PEOPLE



4 chicken breasts

3 large red peppers

1 tbsp olive oil and 10 gr butter for the pan

2 tbsp white wine (optional)

1/2 US  cup (10cl) cream

Seasoning: salt, black pepper, grounded coriander seeds and nutmeg …

14 oz (400g) pasta of your choice


Fresh basil leaves (optional)
---
 Easy chicken and red pepper pasta recipe
Cut

the chicken breasts

into small pieces, and put them aside.

Cut

the red peppers

into tiny square pieces, and set aside in another bowl.

Heat

the olive oil and

butter 

in a large pan over medium heat and fry the chicken pieces until they turn golden brown.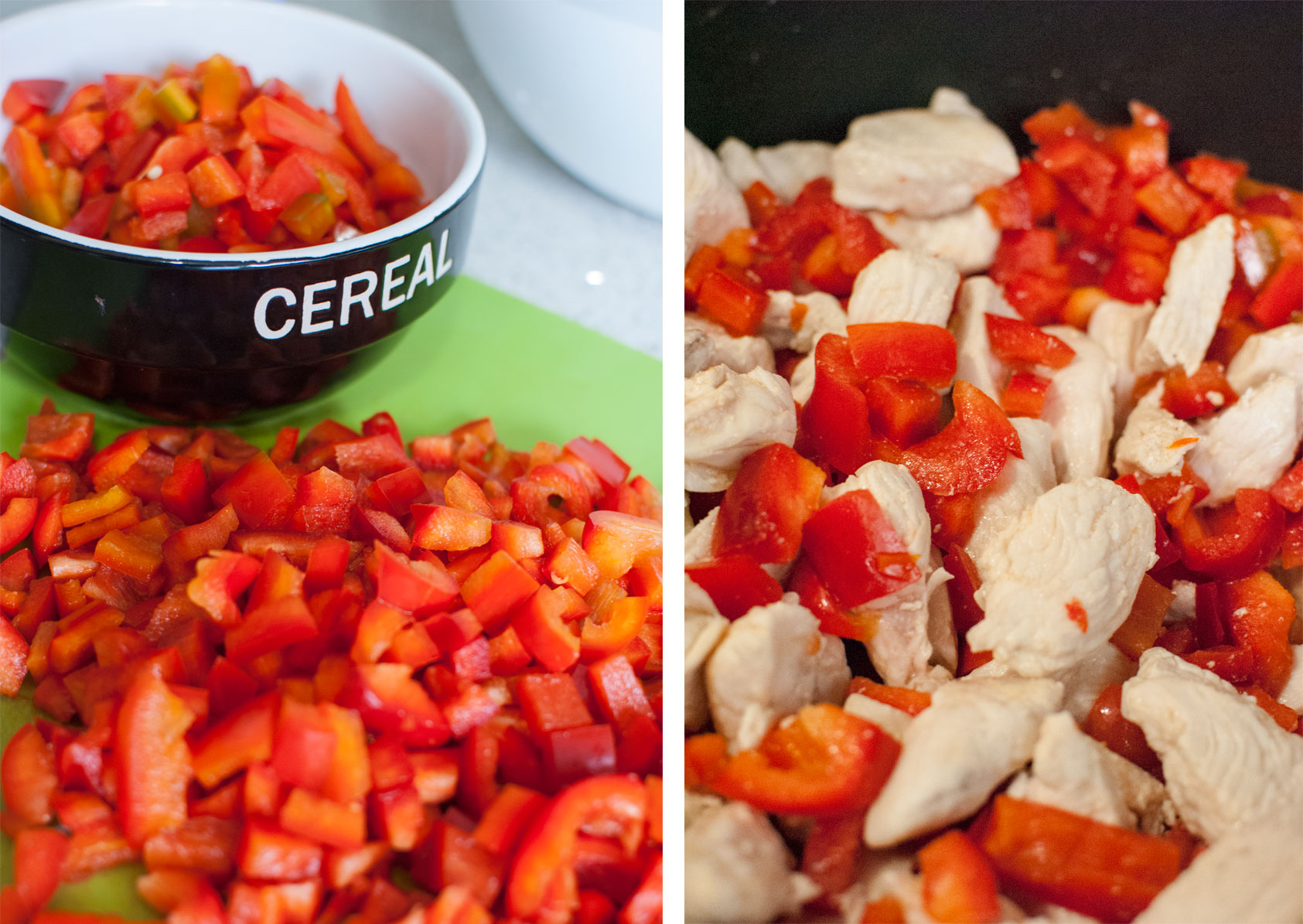 If you want, pour the

white wine

into the pan to deglaze and let it evaporate for a couple of minutes, scraping the bottom of the pan with a wooden spoon.

Incorporate the diced red pepper pieces and cook for 5 minutes, until the chicken pieces begin to catch a pink color.

Pour

the cream

in the pan and spread over

the

 seasoning, mix all the ingredients well and let simmer for 20 minutes, stirring occasionally.

In the meantime, prepare the pasta according to your taste so that it is ready at the end of the cooking time.

When it is finished, put the pasta in a large bowl or directly in the dishes, covered with the chicken and the sauce. If you want, you can decorate and flavour with freshly chopped basil leaves.

Bon appétit!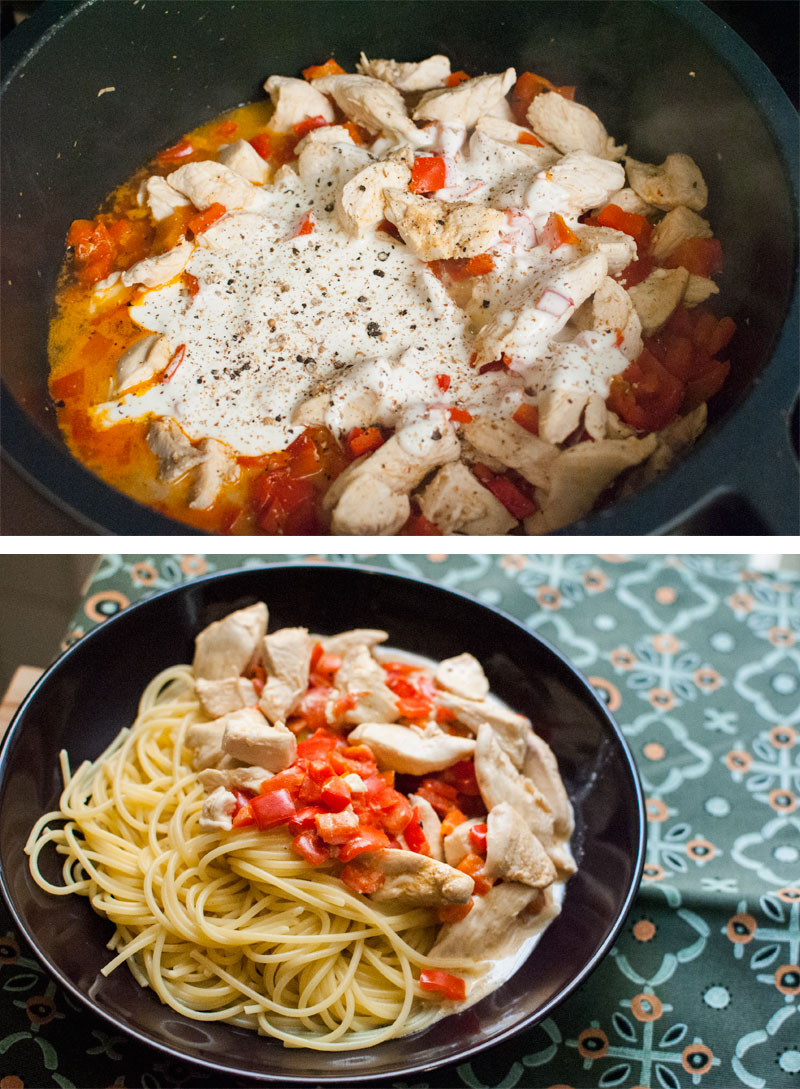 Enregistrer