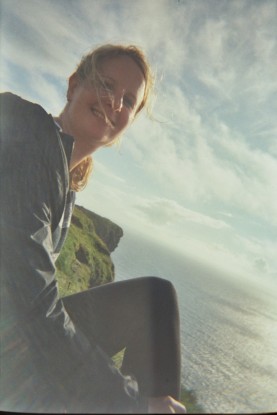 H

i, my name is Valérie!

This cooking blog is like my cookbook, you will find my favourite recipes, usually easy recipes and home-cooked meals.
I am originally from Paris and I've lived in Barcelona since 2006. At first, I just wanted to travel in another city for a while, but as many people know it is very difficult to leave Barcelona once you live there for a time. I have to say that Barcelona is a very appealing city because of its location, climate, history, mood … and of course its cooking! I could talk much longer, about Barcelona and Spain in general, but it's better to keep it for another post some day.
I am lucky enough to work in online marketing, currently as freelance for a communication agency based in Barcelona, and combine this with my cooking blog, that I started 2 year ago. There is no other purpose other than making a cooking book, in order to write my recipes and share them with my friends with a few beautiful pictures, another one of my hobbies. One day if I have more time, I might do it more seriously!
Other hobbies I have include yoga, dance, photography, and travelling: I made a dream 3 months trip to Latin America 3 years ago, and the pictures are available on this blog: https://valenamerica.wordpress.com/
Please do not hesitate to send me any messages or comments about the web site, also if you need any translation of a recipe in French, I will be happy to send it to you!
¡Enjoy!