Jump to recipe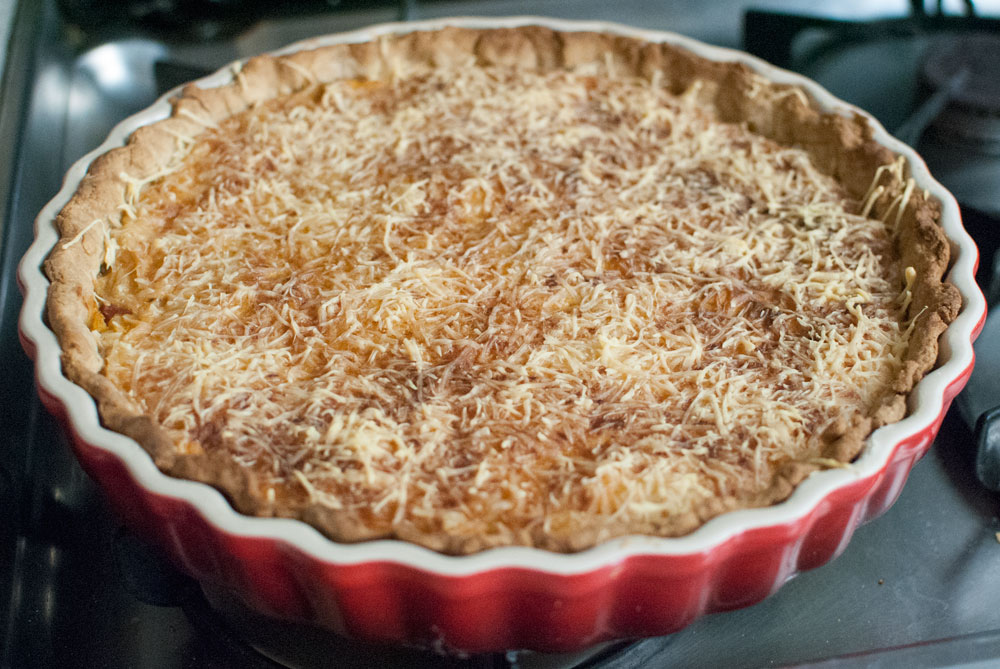 Do you want to try my new Butternut quiche recipe?
Here is the newest version of one of my favourite dish, the butternut quiche!
I've already published my recipe of the Quiche Lorraine flavoured with rosemary (with spinach or mushrooms) but today I want to share a more unusual version of the quiche, perfect for this time of the year, with butternut squash. It's basically the same recipe but you add boiled pumpkin to the quiche mix.
Preparing a butternut squash can be a little bit intimidating but don't worry about it:
It's not that hard to cut if you have a good knife AND you follow the proper technique as indicated in this article for example. You can even use a vegetable peeler to go faster.
It really worth it because once it's cooked it's so good!!!
The lazy option is to buy your butternut already cut into cubes or slices, that works pretty well too 😉
For this recipe I have 2 advices that will make it delicious:
The quiche tastes much better with a home made Short Pastry flavoured with comino. Make it at least 2 hours in advance, or even the night before so that it can rest in the fridge and will be easier to spread in the pie dish.
Use a 28cm round pie dish that is deep enough (6 cm) to make a softer (and bigger) pie.
Did you know why we only use the egg yolk in the short pastry?
The egg white is a coagulant, so it means that if you add it to the dough, it will crumble once it is cooked. What can you do in order not to waste it? Add it to an omelette, make a little meringue, use it as a shampoo (yes, it will clean your hair for real!!!), …
Enough talk, let's start the recipe. I hope you will enjoy it as much as I do and please do not hesitate to let me know your opinion in the comments if you test it!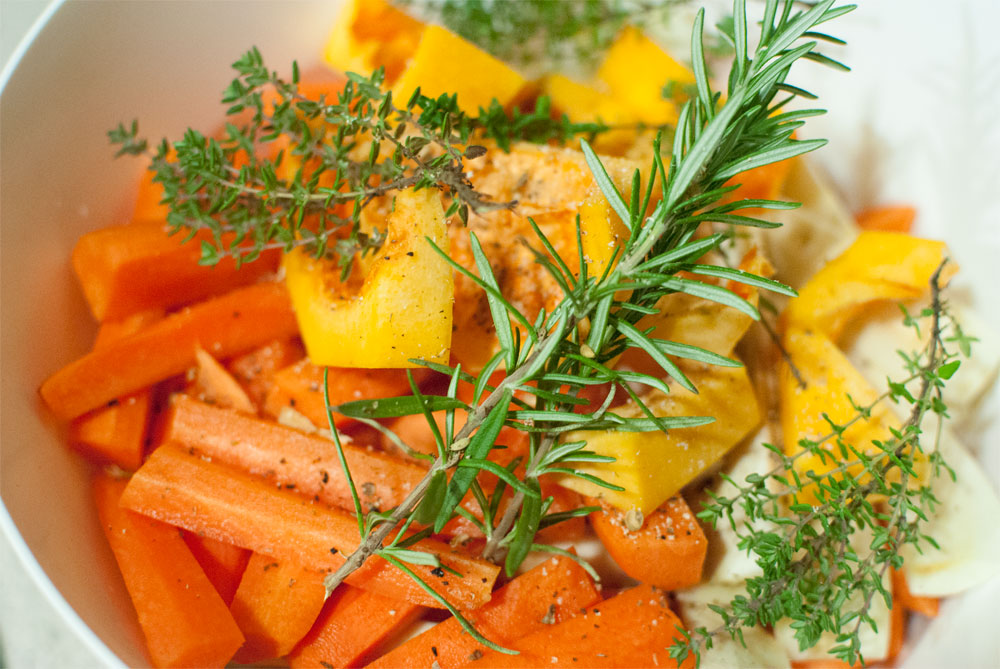 Butternut Quiche

Serving Size
8 generous slices
Ingredients
Short pastry:

8,8 oz (250g) all purpose flour
a pinch of salt
4,4 oz (125g) butter
1 egg yolk
3,5 tbsp (5cl) water
1 tsp of cumin

Mix:

A little bit of butter and flour for the pie tray
1 butternut
A little bit of butter for the pan
1/2 broth cube
3 eggs
1 tbsp heavy cream
1 tbsp flour
Grounded nutmeg
200g bacon
100g grated cheddar
Instructions
Short pastry

: follow the instruction in my short pastry recipe

(open the link in a new tab)

.

Butternut Quiche:

Pre-heat the oven to 180ºC
Cut the butternut into medium size pieces and sautée them with a little bit of butter in a pan for 5 minutes.
Add a glass of water, the broth cube, cover and simmer for 15 minutes approximately, until you can mash them easily with a fork.
In the meantime, line the pie dish with butter and flour, spread the dough inside, pierce several times with a fork and place in the oven for 10 minutes.
Once the butternut is cooked, poor the pieces in a big bol, mash it and incorporate the 3 eggs, the heavy cream, the flour, the nutmeg and the seasoning. Mix until smooth.
Fry the bacon in the pan and add to the mix.
Poor the mix in the pie tray, cover with the grated cheddar and bake for 30 minutes.
© 2023 ©valenbarcelona